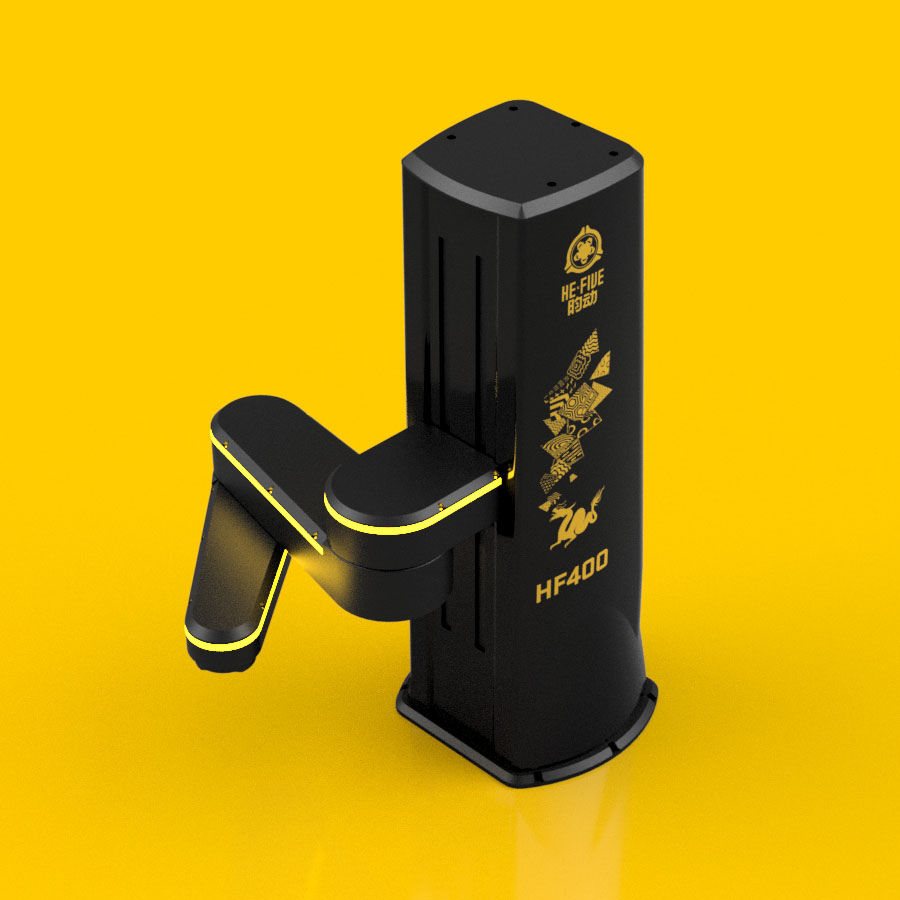 Human Collaboration
Lab Equipment Handling
Pick-and-Place
HF400
Industrial Robots / SCARA
Excellent structural rigidity.
High response brushless servo motors.
Absolute encoders for instant readiness after power up.
Standard RS-232 and TCP/IP communication.
Advanced 32-bit real-time motion control kernel.
Comprehensive software tools and utilities.
User-friendly and intuitive interface.
General purpose digital inputs and outputs for custom use.
Meets ISO Force standards.
Extended reach with horizontal linear rail.
Human Collaboration
Lab Equipment Handling
Pick-and-Place
ADVANCED PICK-AND-PLACE INDUSTRIAL ROBOT
Our HF400, a four-axis SCARA robot, is an elegant solution for repetitive pick-and-place tasks in "lights out" factories and laboratory environments. HF400 is used in applications such as small parts handling and consumer electronics testing.
For use in collaboration, HF400 is capable of working side-by-side with people. HF400's unique combination of speed/safety allows it to operate at full speed and deliver industrial throughput in applications where operators can move freely around the robot without concerns for their safety or impacting production.
The HF-400's structural design is also compatible with table-top applications. The controller and harnessing are embedded within the robot's structure, eliminating external component installations.
Additionally, our intuitive interface is built in directly in the robot controller, requiring only a PC or tablet with WiFi and a web browser to operate the robot.
Operating Temperature
50ºF to 104ºF
10ºC to 40ºC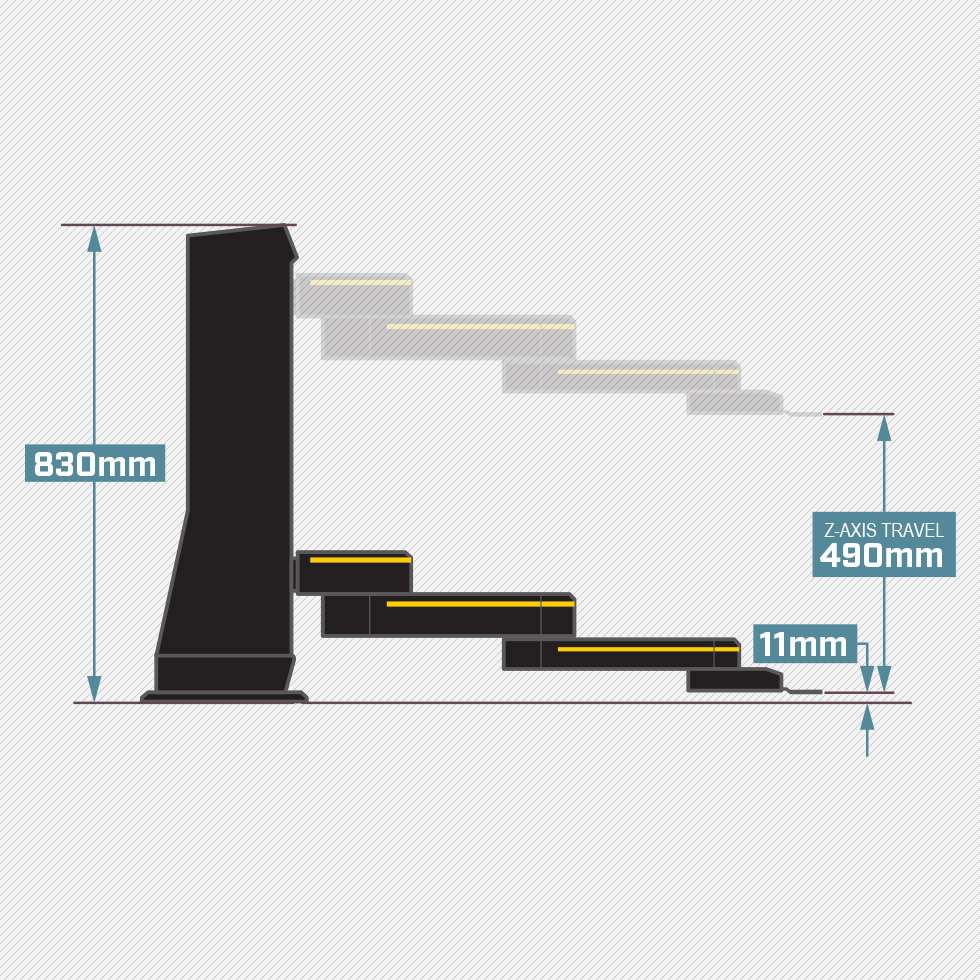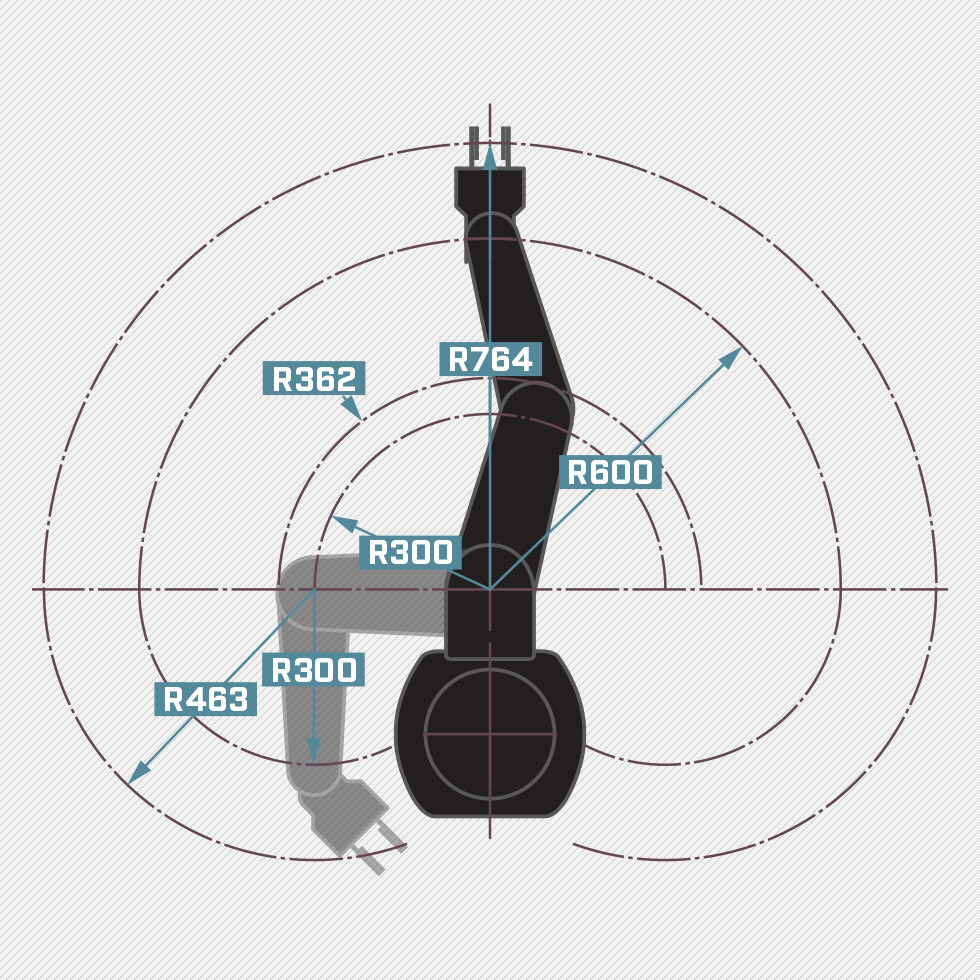 Adaptable
Interchangeable grippers allow for the use of multiple different applications.

Safety In Mind
Built-in failsafes for unexpected collision and calibrated for a mixed manufacturing environment.

Easy-To-Use And
Robust Software
User-friendly web-based interface compatible with PC and Tablet.

Extended Reach
Can operate in many applications without the need of a conveyor while installed on linear rail.